Why choose us?
We are a unique training school who put emphasis on the high quality of contact time. We teach to the learners unique learning style and mentor them with business advice to give them the confidence to start out in their chosen field. We teach up to 6 learners to 1 tutor (dependant on venue) to ensure each learner finishes their course with a high standard of competence.
Our learners range from:
Qualified therapists adding to their skills
Nurses / Midwifes / Doula's / Healthcare professionals
Mum's with young families wanting to get back to work and work the hours to suit their family life
People wanting a career change
Fitness instructors
Equine / animal therapist
To name a few .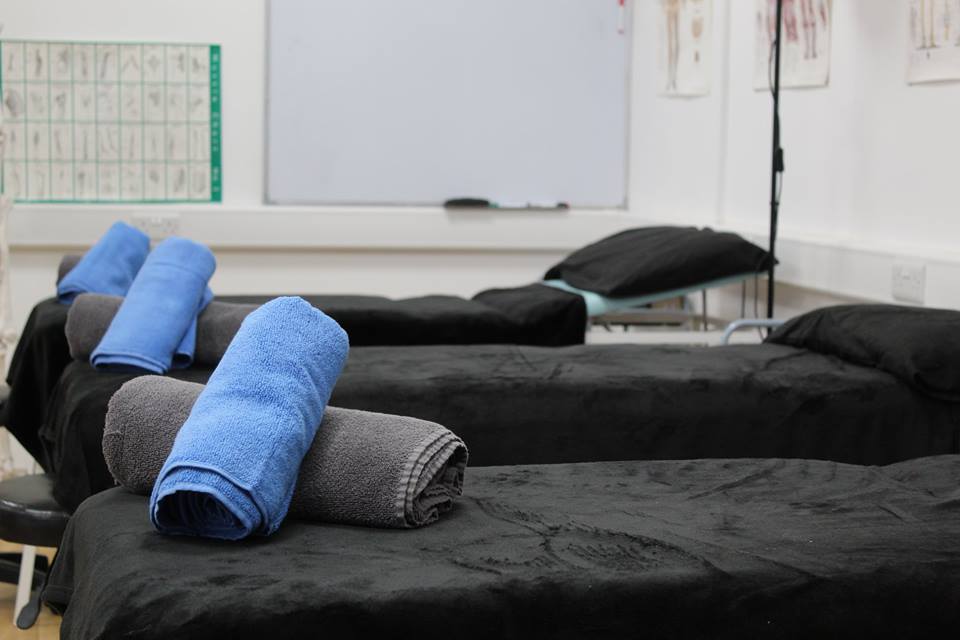 We are friendly and approachable, as well as adaptable. We make the training fun and enjoyable. We also offer our wealth of knowledge as therapists, becoming their mentors in business.
We can offer one to one training and will never cancel a course due to lack of minimum numbers. We also have the flexibility of dates throughout the year and can offer weekdays and weekends dependant on venue. We have been established since 2007, and bring with us a vast experience of knowledge, with an ever growing team, we have training locations all over the South West and beyond, our head office being in Bideford, North Devon. Many of our training locations are in beautiful areas of the South West, and we often have students travel from far and wide to attend training and incorporate a mini break at the same time.
Our courses have been formulated for flexibility to our customers, so they are able to fit their studies in around their own work / family schedules and lifestyles, which much of the study taking place at home, in their own time, followed by fast track practical training, where applicable, to ensure they learn everything they need to know in that therapy, without the need for regular classroom attendance. This caters for all that have busy lives, all that they need is the self-motivation to take themselves through the homes study aspects, with tutors at hand throughout the entire course, available for any queries or questions they may have. Our tutors are available by email / telephone / skype throughout the course, so no student need to feel they are studying alone or are unsupported.
Many of our learners suffer from varying learning difficulties or mental health conditions and we have supported these that would struggle in a mainstream college environment. Their conditions ranging from dyslexia, anxiety / depression, lack of confidence.
We offer 100% customer satisfaction and will strive to improve on our services and products continually with the help of our customer feedback. We aim to respond to emails and messages within 24 hours of receipt, but often sooner, in between teaching and assessing. We have a student facebook group, where students can ask questions amongst themselves and our tutors, connect with each other and share resources, tips and advice.
We offer 100% customer satisfaction and will strive to improve on our services and products continually with the help of our customer feedback. We aim to respond to emails and messages within 24 hours of receipt, but often sooner, in between teaching and assessing. We have a FREE student & Therapists resources section on our website, where students can view and share lots of free resources to help with your studies and businesses.
To sign up to this FREE student and therapist resources, follow this link - https://holistic-therapies-training.teachable.com/p/student-resources-free
We send out newsletters with information and special offers every month for anyone interested in keeping up to date with what is going on in our world. To join the mailing list, click here - http://eepurl.com/dusKF9http://eepurl.com/dusKF9
Our Facebook page is - www.facebook.com/holistictherapiestraining please like and share our page and spread the love.
Karen Ashton (formerly Kilminster) the founder of Holistic Therapies Training
Karen Ashton (formerly Kilminster) is the founder of Holistic Therapies Training, and built the business from scratch based on observations of previous training attended by herself and what her students want from their learning experience. Karen writes all the training material for Holistic Therapies Training which are all very comprehensive and written to comply with industry standards regardless of whether it is an online course, accredited course or a VTCT course. The content the student will learn is of the same quality and standard. The business originated from Swindon, Wiltshire, and in 2011, Karen relocated with her two boys back to her hometown in Bideford, Devon to build a life there with her family, and hasn't looked back. The business, now in North Devon, has grown from strength to strength and was originally devised from the ethics of a single mum of 2, wanting to build a better life for herself and her children and to be able to work around caring for her children and getting a good work / family life balance, often taking time off during school holidays to spend time with her boys. Now Karen's boys have left school and starting to build their own lives, one of which is working part time within the business. All those years ago, Karen strived to become financially independent and it was this drive that gave her the determination to succeed. Now today, Karen mentors others in starting their own businesses as therapists and enjoying their work / life balance. For herself, Karen, as the business has gone from strength to strength, she is now back to working on her own work / life balance again
Current climate means that many have a vision of becoming self-employed or to grow their therapy business, as many, don't have the funds or resources to make their dreams / aspirations / goals come to fruition. This is where we have worked to offer as many options as possible to help our students to achieve their goals and are able to offer:
Holistic Therapies Training offer payment plans for some of our larger priced courses.
We are constantly evolving the business to bring new courses to our growing list to offer a variety of subjects for our students to choose from, ranging from beauty, nails, massage, complementary therapies, sports therapies, fitness, business management and finance, customer services, first aid, teacher training and assessing and more.
As well as teaching from our centres we offer on site training to spas and salons, and have many contracts with spas and salons around the UK to provide bespoke training to their staff.
For businesses to grow, it is often needed to collaborate with other businesses, to offer a broader range of services and expertise. Holistic Therapies Training, work in partnership with:
North Devon Hospice
Zen Combat School
Holistic Therapies Training, & Zen Combat School working in partnership to bring training and martial arts to students with all aspects of learning styles
Holistic Therapies Training work in partnership with the North Devon Hospice to offer volunteer therapist opportunities to our students and to support fund raising events.
Holistic Therapies Training work in affiliation with:
VTCT
ABT Insurance
Professional Beauty Direct
IICT
The CMA
Westminster Indemnity
Balens Insurance
Towergate Insurance
IPHM
IPTI
Let us guide you in your journey into the world of therapies and make your own unique business mode or to become the best therapist you could possibly be " Be fearless in the pursuit of what sets your soul on fire."
" Aspire to inspire before you expire."
" You have to believe in yourself."
" Success is the good fortune, that comes from aspiration, desperation, perspiration and inspiration."
" Create your own style, let it be unique for yourself, and yet identifiable to others."
" Be yourself, because an original is worth more than a copy."