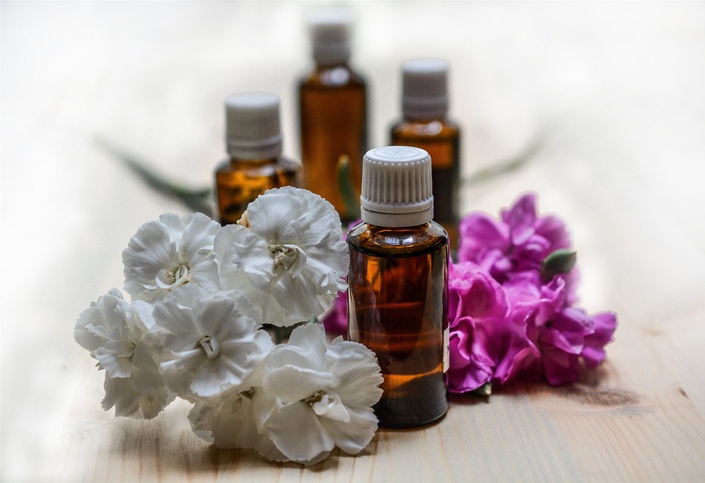 Aromatherapy VTCT Level 3 Diploma course
Learn Aromatherapy 6 practical training / assessment days to be attended in our North Devon assessment centre and online support via zoom
Watch Promo
This course is now available to book on our NEW portal - CLICK HERE


VTCT Level 3 Diploma in Aromatherapy (QCF)

This course in Aromatherapy is a preparation for work qualification that has been designed to prepare you for a career as an Aromatherapist.
This qualification will develop your knowledge and understanding of the principles and practice and business practice for complementary therapies.
Furthermore, you will learn about anatomy, physiology and pathology for complementary therapies. You will also develop your understanding and practical skills to competently provide aromatherapy services. This course is ideal for those who are massage trained and wish to incorporate the use of essential oils, or for those who wish to progress onto making their own aromatherapy products.
What does this course cover?
* 42 essential oils
* 19 carrier oils
* blending of essential oils for massage, compresses, inhalation/vaporisation, immersion and the various other methods of use
This is a practitioner level qualification.
Pre-requisites (entry level):
- Optional - Infection Prevention (Covid-19) for complementary therapies & sports massage VTCT Level 2
Course format:
Practical attendance for training and assessments: 6 days
Online learning: You will attend a monthly live zoom video lesson with your tutor for coursework support
Coursework: You will receive content in 4 weekly blocks for the 4 weeks ahead, drip fed throughout the course, with monthly guided tutor support setting you work to carry out for that month ahead.
Written Exam: You will be required to sit 2 exam papers to complete your course, this will be taken on your final observation date attended at our Bideford, North Devon centre.
All training material is available on our online portal. You will receive your own account to access your courses.
Course content:
Unit UV31268 – Principles & Practices of complementary therapy
Unit UV31267 – Business practice for complementary therapy
Unit UV31299 – Knowledge of anatomy, physiology and pathology for complementary therapies
Unit UV31301 – Provide aromatherapy for complementary therapies
Optional Unit: Unit V31303 – Healthy eating and wellbeing for the complementary therapy client (additional fee applies)
Start time:
This course can be started at anytime, with instant access to the initial course modules, you will then receive the course modules in 4 weekly blocks to keep you on track throughout the course, with monthly guidance from your tutor to keep you on track.
Attendance:
7 days in person + monthly tutor video lessons via zoom
Duration:
GLH (Guided Learning Hours): 296. (GLH incl's. practical attendance for observations and exams, coursework, case studies, online zoom lessons)
Home study (Coursework): This can be started at anytime,
Practical Training: Please check out our current course dates on our website for the practical training element, additional dates can be supplied.
Model Required?:
Case studies = Yes, you will be required to work on models for your case studies.
Assessments = Yes, you will be required to bring a model along to each of the 3 assessments to practice your routine on.
Case studies:
You must carry out and document evidence for 60 treatments consisting of the following:
a) Aromatherapy massage (minimum of 36 treatments) – six clients must receive a minimum of six treatments (you will use your current massage skills to carry out these case studies with your aromatherapy blending learnt on this course.
b) Other methods of application (minimum of nine treatments) – compresses, inhalations, blending of creams/lotions etc.
Exam board:
The VTCT (Vocational Training & Charitable Trust)
Our students have been offered an amazing opportunity to apply as a volunteer at North Devon Hospice to offer treatments to carers and staff to complete their case studies.
The application is subject to interview & recruitment process.Click here for more details
Career Opportunities:
Self-Employment or Employment as a Complementary Therapist or Aromatherapist .
What's included in the course fee:
Training pack accessed via our online course platform.
A coursework tutor is assigned to you for full support throughout the course. Personalised study plan tailored to the individual students requirements.
A VRQ qualification posted to you on successful completion of the course.
Additional Costs:
You will need to purchase your own products and oils in order to carry out your case studies. We also recommend you purchase a text book to support your learning, a recommended reading list is available on our website in our shop.
Kits
We recommend this kit for your training & case studies - http://www.purpleflame.co.uk/products/30-essential-oil-aromatherapy-kit/
This kit contains all the essential oils and carrier oils required to cover the course. You will need to bring this along to all of your practical assessments and when attending the online zoom lessons - https://holistic-therapies-training.teachable.com/p/student-resources-free
| | |
| --- | --- |
| Karen Ashton, Founder of Holistic Therapies Training, has published her first book 'The Essential Oils Guide'. Available in Paperback or Kindle edition. Click on the links below to view details or to purchase a book - | |
Qualification gained:
A VRQ – VTCT Level 3 Diploma in Aromatherapy (QCF)
This qualification is mapped to the relevant NOS (National Occupational Standards), where applicable. This qualification is accredited on the qualifications and credit framework (QCF). This qualification is a VRQ (Vocationally Related Qualification.)
Insurance:
Please check your insurance companies requirements before enrolling on this course? (It is the students responsibility to check coverage with their insurers BEFORE enrolling on this course)
Here are some recommended insurance companies, some with introductory discounts - https://holistic-therapies-training.teachable.com/p/accreditation
Payment Options
If you prefer to pay by bank transfer, PayPal or PayPal credit, here are the details
Please note, if you choose either of these methods, your booking will be processed manually, and can take up to 24 hours to receive access to your training pack.
Your Instructor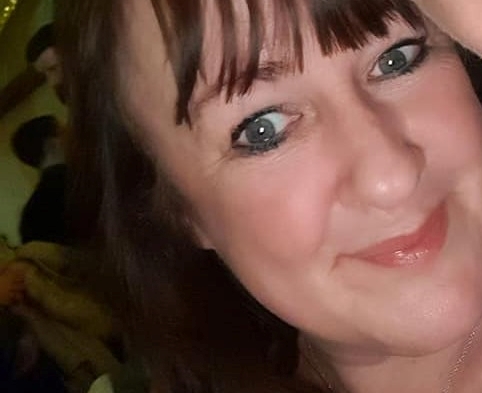 Karen has more than 19 years experience in the industry, she is the founder of Holistic Therapies Training, which was launched in 2007. Karen is a course writer and author of 'The Essential Oils Guide'. Writing is her passion and she has a wealth of knowledge in beauty, massage and complementary therapies.
This course is not open for enrollment.