Module 1 - Introduction
Copyright
All materials and contents are owned and licensed by Karen Ashton of Holistic Therapies Training. Any copying, adaption or use of any material without written permission of Holistic Therapies Training is strictly prohibited. Diagrams / images / text, unless stated otherwise, are learning resources provided by Holistic Therapies Training. Any copying, adaption or use of any material belonging to Holistic Therapies Training without written permission is strictly prohibited. 
Liability
Holistic Therapies Training will accept no liability to any person for any type of loss, damage whatsoever resulting from the use of the material within this manual or any course held by Holistic Therapies Training.
Medical Disclaimer
It is strongly advised that you take medical advice if you or any of your clients have a health problem. Holistic Therapies Training or any qualification from Holistic Therapies Training will not qualify you to advise on any medical condition or to diagnose a condition. Alternative health care should not be taken as a substitute for any medical care.
Training Criteria
The course content is written, where possible, in line with VRQ / international standards regardless of the level of qualification. You may receive a number of modules to make up the criteria required to gain the correct amount of knowledge in this subject.
Disclaimer
It is the student's sole responsibility to ensure they receive the correct training, sufficient for their needs and for insurance purposes. It is strongly recommended that the student progresses with further reading in addition to the training material provided and receive further practical training where applicable.  
Through this course you will develop your skills in health and safety within a salon.
You will recognise salon hazards, learn how to carry out risk assessments and then implement the necessary actions.
You will learn to monitor and support your colleagues to ensure your workplace complies with health and safety requirements.
You will learn to implement and supervise salon procedures for all aspects of salon safety and security including the need for insurance.
You will develop the ability to carry out a simple risk analysis, recognise a hazard, responsibly deal with the hazards you have found and follow safe and hygienic working practices. You will also learn to be able to locate fire-fighting equipment, first aid resources and have an awareness of fire, emergency and evacuation procedures.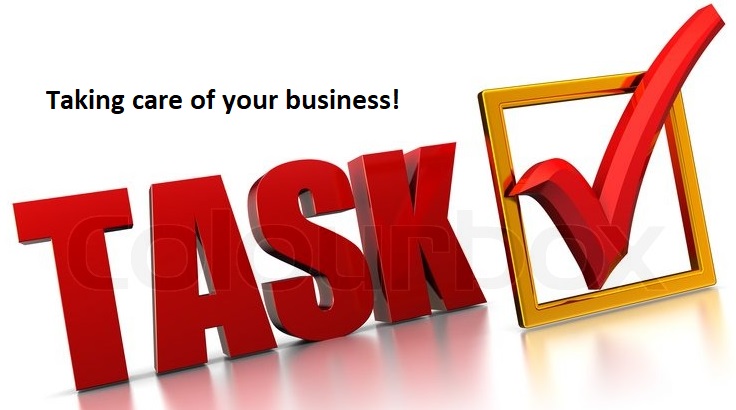 Throughout some of the modules, you will come across this image, where it will ask you to complete a task.
This is a good practice task to get your business working in an optimal professional way! You do not need to send it to us, but are there to give you some tips and ways to improve on your working practices.
Aims and objectives
The aims of this course is for you to:
Be able to maintain health, safety & security practices
Be able to follow emergency procedures
Be able to carry out a risk assessment
Be able to monitor health and safety in the salon
This manual will help with your level 2 and level 3 studies in beauty and massage related VRQ / NVQ qualifications.
Maintain health, safety and security practices
This course will discuss how to:
Conduct yourself in the workplace to meet with health and safety practices and salon policy

Deal with hazards within your own area of responsibility following salon policy

Maintain a level of personal presentation, hygiene and conduct to meet with legal and salon requirements

Follow salon policy for security

Make sure tools, equipment, materials, and work areas meet hygiene requirements

Use required personal protective equipment

Position yourself and the client safely

Handle, use, and store products, materials, tools, and equipment safely to meet with manufacturer's instructions

Dispose of all types of salon waste safely and to meet with legal and salon requirements

Explain the difference between legislation, codes of practice and workplace policies

Outline the main provisions of health and safety legislation

State the employer's and employee's health and safety responsibilities

State the difference between a 'hazard' and a 'risk'

Describe hazards that may occur in a salon

State the hazards which need to be referred

State the purpose of personal protective equipment used in a salon during different services

State the importance of personal presentation, hygiene, and conduct in maintaining health and safety in the salon

State the importance of maintaining the security of belongings

Outline the principles of hygiene and infection control

Describe the methods used in the salon to ensure hygiene

Describe the effectiveness and limitations of different infection control techniques

Describe how to dispose of different types of salon waste
Monitor health and safety in the salon
This course will discuss how to:
Monitor and support the work of others to ensure compliance with health and safety requirements

Outline the health and safety support that should be provided to staff

Outline procedures for dealing with different types of security breaches

Explain the need for insurance
This course is a certificate of completion course, and on successful completion, you will be awarded with a Holistic Therapies Training, certificate of completion certificate.