Enrolment & Navigating the portal
ENROLMENT FORM
Important
Please complete an enrolment form below, you only need to complete this form once if you have booked multiple courses in the same booking, but you wont be able to complete the course and receive your certificate without submitting an enrolment form first. We also cannot register you for the qualification with the exam board, without your enrolment form.
You will also see below, a comments section, so here you can communicate with me, your tutor / assessor, and you can also leave some helpful findings and tips for other learners to see.
Let's get communicating and make this a real community, where we help each other and support each other through this course.
move onto the next module, click on the arrow button at the top right of the page labelled 'complete and continue'.
There is also a left arrow to navigate backwards.
It may not let you click on the next module using the menu on the left.
There is an image below to show you what the screen looks like and where to navigate forwards and backwards.
Finally, before you commence with the course, here is a link to our T&C's - TERMS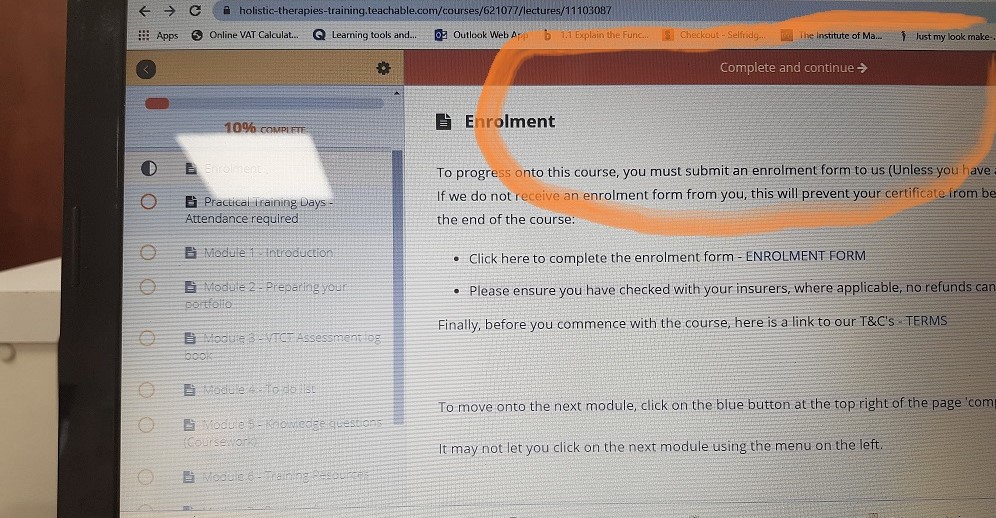 Complete and continue