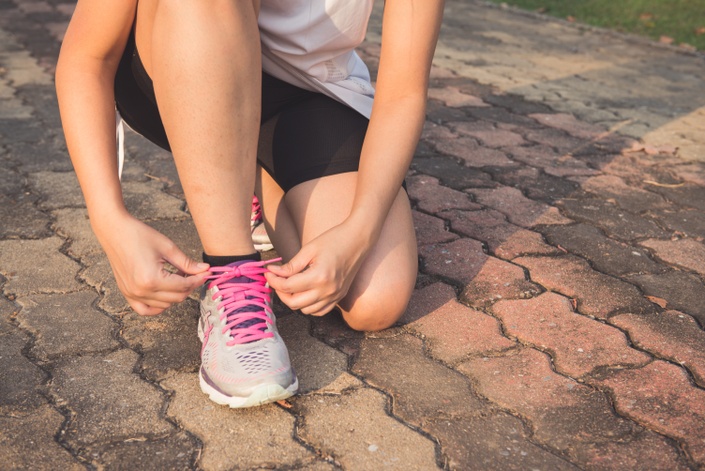 Sports Studies VTCT Level 2 Diploma
practical attendance course
COURSE COMING SOON!!!

Course available at the venue below:

Course Dates:
( days)

Please ask for available course dates















Entry level:
You are required to undertake the following qualification (this can be studied alongside this course, but must be completed prior to practical assessments)
- https://holistic-therapies-training.teachable.com/p/infection-prevention-covid-19-vtct-l2-sports-and-fitness-course
Description:
The VTCT Level 2 Diploma in Sports Studies is a vocational qualification that will support your progression to a Level 3 qualification in sport, active health and fitness. This qualification is designed to provide the necessary knowledge, understanding and skills to pursue a career in sport and related disciplines. Whilst there are no prerequisites (apart from Level 2 Infection prevention qualification) to undertake this qualification, you are expected to have a keen interest and desire to pursue a career in sport, active health or fitness.

This qualification covers the core topic areas of sport including: anatomy and physiology, performance psychology, planning and leading activities and business skills.

You will also have the opportunity to further develop your understanding and skills by selecting a number of optional units which include: fitness testing and training, effects of exercise on the body systems, nutrition for sports performance, managing a sports career, sports injuries, sport and leisure facility operations, technical skills and tactical awareness and planning and running a sports event.

The units in this qualification will develop your knowledge and understanding of science, business and sports management. You will also develop a range of practical skills enabling you to plan and run sport and leisure events, activities and operations. You will also develop interpersonal skills that will assist you to communicate effectively with others.

What could this qualification lead to?
This qualification will support your progression to a Technical Level qualification in sports or related disciplines, these include:

- VTCT Level 3 Diploma in Preventing Injuries in Sport and Active Leisure
- VTCT Level 3 Diploma in Personal Training (Gym Based Exercise)
Course format:
Blended learning - Theory, Practical attendance & assessment: 7 practical days with online theory and live video tuition
Coursework: Home study and portfolio of evidence containing questions and assignment work
Training material is accessed through our online portal
Course content:
UV21527 - Anatomy and physiology for sport
UV21528 - Psychology for sports performance
UV21529 - Planning and leading sports activities
UV21530 - Business skills in sport
UV20582 - Fitness testing and training
UV21531 - Effects of exercise on the body systems

UV21532 - Nutrition for sports performance

UV21534 - Injuries in sport

UV21536 - Technical skills and tactical awareness for sport
UV21537 - Planning and running a sports event
Start time:
The home study can be started at anytime through our online portal
Attendance:
7 days + online theory & tuition
Duration:
Self-paced home study can be started at anytime and covers GLH (Guided Learning Hours): 480. (GLH incl's. practical, coursework, case studies, assessments)
Model Required?
Group training = No, students will work on each other.
One to one training = Yes, you will be required to bring a model along to the practical
training to practice your routine on.
Case studies = Yes, you will be required to work on models for your case studies.
Case studies:
You will need to provide sufficient evidence to cover the range criteria
Exam board:
The VTCT (Vocational Training & Charitable Trust
Career Opportunities:
Self-Employed / employed sports & fitness industry
Additional Costs:
You will need to purchase your own products and equipment in order to carry out your case studies and practice your skills.
We recommend you purchase a text book to support your learning, See our reading list by signing up to our FREE student and therapists resources section -
https://holistic-therapies-training.teachable.com/p/student-resources-free
Qualification gained:
A VRQ – VTCT Level 2 Diploma in Sports Studies
This qualification is mapped to the relevant NOS (National Occupational Standards), where applicable. This
qualification is regulated on the Regulated Qualifications Framework. This qualification is a VRQ (Vocationally Related Qualification.)
Insurance:
Please check your insurance companies requirements before enrolling on this course? (It is the students responsibility to check coverage with their insurers BEFORE enrolling on this course)
Here are some insurance companies, some with introductory discounts - https://holistic-therapies-training.teachable.com/p/accreditation
Payment Options
If you prefer to pay by bank transfer, PayPal or PayPal credit, here are the details
Please note, if you choose either of these methods, your booking will be processed manually, and can take up to 24 hours to receive access to your training pack.
Your Instructor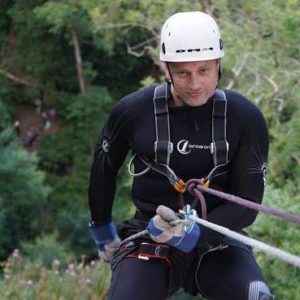 Jason is a fully qualified holistic therapist, Sports Therapist and teacher. He has many therapies 'under his belt' and is very passionate about his work. He comes from a martial art background of 33 years and is the holder of 4 Black belts. And loves adventure and enjoying life. He recently had to give up Teaching martial arts through an Injury, and restarted his holistic Massage path from years ago, Like all our tutors he believes that all our students should have the best training available, and with his background of Martial arts he is dedicated in doing this.
Jason is qualified in and teaches the following therapies:
Level 3 Sports Masssage
Level 4 Sports Therapy
Level 3 Invigilating Exams
Level 3 Nutrition and Diet
Level 3 Education and Training
Level 3 Beauty Therapy Studies
Level 3 Beauty Therapy General (body/Face Electrics, Body/Face Massage, electrical epilation)
Level 3 Swedish Massage
Level 3 Hot Stones
Level 3 Personal Training
Level 3 Assessor
Level 3 Complementary Therapies
Level 3 Emergency First Aid at Work
Level 4 IQA
Deep Tissue
Warm Bamboo
Chinese Massage
Pregnancy Massage
Preventing Injuries in Sports
Taping and Strapping
Thermal Auricular Therapy
Acupressure
Indian Head Massage
Makeup Treatment (Body Art, Photographic and Media, Airbrush, Camouflage,SFX)
Spray Tanning
Providing Therapies With Cancer and Other Life Limiting Conditions
Lymphatic Drainage Massage
Reflexology
Aromatherapy
Kettlenetics
Being a martial arts practitioner for over 34 years and an Instructor for 13 years holding 3 Black Belts in 3 disciplines, it is nice to actually help treat people rather than teaching someone to defend, or fight.
" I love teaching, and seeing whether its a fresh student or experienced one, learning new techniques and progressing their knowledge in helping others.'
Course Curriculum
Section - Level 2 Sports Studies
Available in days
days after you enrol
This course is not open for enrollment.